July 13, 2017
Posted by:

ABO Capital

Category:

Press Releases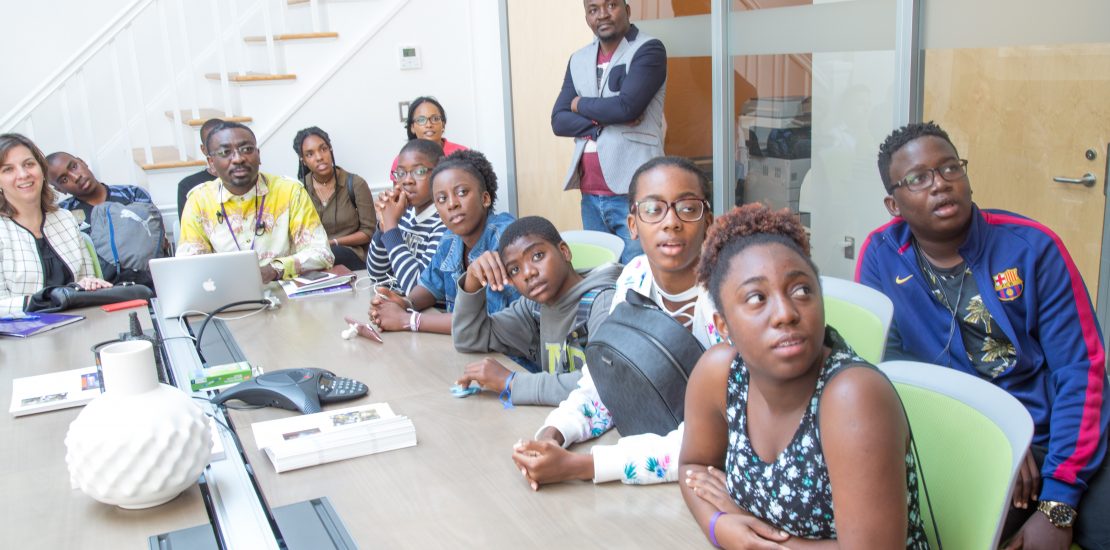 New York, NY – July 10, 2017 – Zandre Campos, CEO of ABO Capital, a leading international investment firm headquartered in Angola, announced today that fifteen students from Complexo Escolar Privado Internacional (CEPI), visited New York University (NYU) Africa House. NYU Africa House is an interdisciplinary institute devoted to the study of contemporary Africa, focusing on economic, political, and social issues on the continent and programs in the Arts. Part of Africa House's core mission is to advance the understanding of the links between Africa and the rest of the world, through the social, historical, economic and other lenses.
"The students greatly benefited from their visit to NYU Africa House. NYU is one of the most prestigious universities in the world and the visit encouraged the students to continue working hard in school and pursue opportunities in higher education," said Mr. Campos. "During the visit students learned about NYU Africa House and were given a tour of the campus. They were also given the opportunity to present some of their recent research projects."
The students were in New York to attend the GENIUS International High School Project Olympiad at the State University of New York at Oswego. The students competed with 12 projects and received several accolades. One project found that the Borututu bark has antibacterial properties that can replace chemicals in soaps, antibacterial gels, etc. to kill bacteria in a more natural way and another project proved the benefits of Kiabo, or okra, as a reinforcement of the immune system for HIV patients.
"Education is a key focus for ABO Capital, and that is why we announced the purchase of CEPI last month. I want to provide students with a high quality education and encourage them to pursue higher education. By arranging this meeting I believe the students will be inspired to pursue educational opportunities and then bring their skills back to Africa and work to improve the continent and its economy," added Mr. Campos.
About ABO Capital
ABO Capital, formerly Angola Capital Investments, is an international investment firm that invests in companies in the healthcare, technology, energy, transportation, hospitality and real estate sectors throughout Africa. The mission of ABO Capital is to create global value for developing countries in Africa, while contributing to their economic development.
About Zandre Campos
Zandre Campos is one of the great, innovative business leaders and global entrepreneurs emerging out of Africa. Currently, he is chairman and CEO of ABO Capital, an international investment firm headquartered in Angola with holdings throughout the Globe. Mr. Campos was named one of the Top 25 African business influencers and was a recipient of the Distinguished Business Excellence Award by African Leadership Magazine. He is frequently quoted as an expert on Africa in the media and is a recurring contributor for The Huffington Post and US News & World Report. He recently addressed both students and professors at the NYU Africa House on the opportunities in Africa.