June 19, 2018
Posted by:

ABO Capital

Category:

Press Releases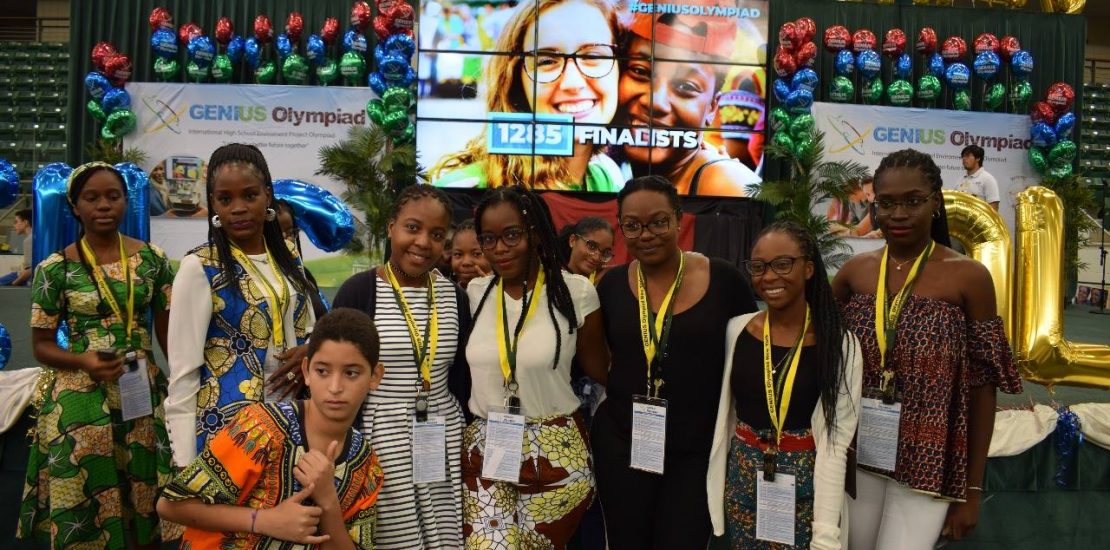 NEW YORK, NY – June 7, 2018 – Zandre Campos, CEO of ABO Capital, a leading international investment firm headquartered in Angola, announced today that twelve students from Complexo Escolar Privado Internacional (CEPI), will be travelling to Oswego, N.Y. to attend the GENIUS International High School Project Olympiad at the State University of New York at Oswego next month.
"GENIUS Olympiad provides secondary school students with opportunities to develop the skills and knowledge needed to be citizens, leaders, scientists, artists, writers, engineers, and policy makers of the future who will promote and contribute to greater environmental sustainability," said Mr. Campos. "These are the skills that are needed to help make Africa the great leader it is meant to be."
Students from CEPI have attended this competition since 2015. Last year, students competed with 12 projects and received several accolades including two bronze medals and two honorable mentions in science; two honorable mentions in robotics; one silver medal, one bronze medal and four honorable mentions in literature; one bronze medal and one honorable mention in art.
This year GENIUS Olympiad will take place from June 11 through June 15 and the students will be presenting 9 projects in Science, Art, English and Robotics. Highlights include:
Science: Antibacterial Effectiveness of "Alternanthera Brasiliana," for Typhoid Fever Treatment (Brazilian Joy Weed): Two students examined the extract from Alternanthera Brasiliana and found that it works well for the treatment of bacterial infectious diseases such as typhoid fever, due to this plant`s antimicrobial properties.
Science: The "Adansonia Digitata" Fruit Mask Treatment for Acne, Anti-Aging & Eczema (Baobab fruit): Two students hypothesized that Baobab fruit pulp body wash and face mask is the answer to common skin conditions like acne, some types of eczema, wrinkles and toning. The students found that depending on the skin condition, using the products three times per week for a duration of one-two weeks would help clean, hydrate, and remove different types of acne as well as restore health of the skin.
Robotic: Students predicted that robots could be used to benefit the environment; using simple plastic Lego pieces, along with some small motors and sensors, a robot was built to help farmers feed animals. The robot was able to identify which foods were for each type of animal (carnivores/herbivores) within a certain period of time, distinguishing from a single food pile.
The CEPI students have already participated in 6 education competitions so far this year, including competitions in the UK (Cambridge University), Kenya, Romania, Uganda, South Africa and Italy. They have won a cumulative total of 31 awards in Science, Film, Computing, Robotics and English: 11 gold medals, 4 silver and 16 bronzes.
About ABO Capital
ABO Capital, formerly Angola Capital Investments, is an international investment firm that invests in companies in the healthcare, technology, energy, transportation, hospitality and real estate sectors throughout Africa. The mission of ABO Capital is to create global value for developing countries in Africa, while contributing to their economic development.
About Zandre Campos
Zandre Campos is one of the great, innovative business leaders and global entrepreneurs emerging out of Africa. Currently, he is chairman and CEO of ABO Capital, an international investment firm headquartered in Angola with holdings throughout the globe. Mr. Campos was named one of the Top 25 African business influencers and was a recipient of the Distinguished Business Excellence Award by African Leadership Magazine. He is frequently quoted as an expert on Africa in the media and is a recurring contributor for The Huffington Post and US News & World Report. He recently addressed both students and professors at the NYU Africa House on the opportunities in Africa.