October 4, 2023
Posted by:

ABO Capital

Category:

Press Releases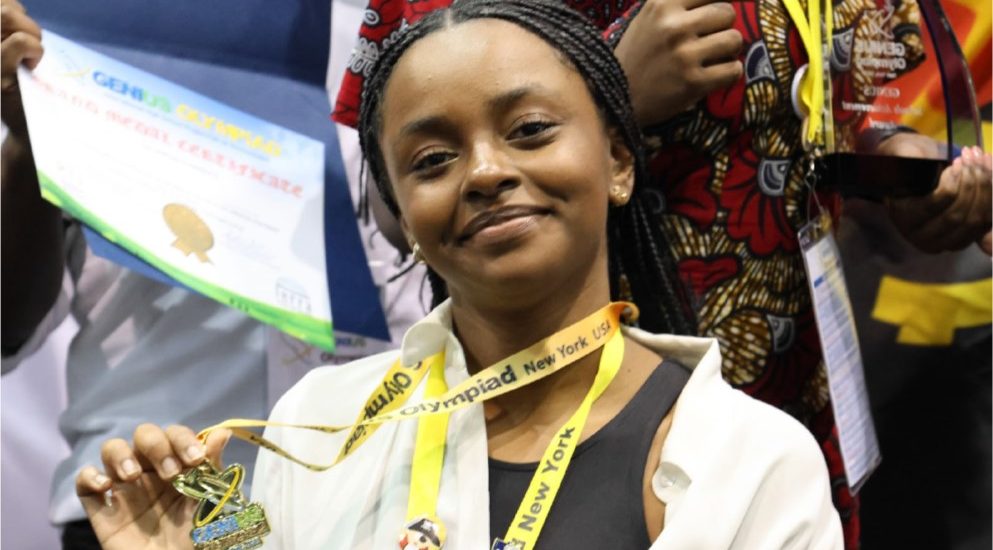 NEW YORK, NY / ACCESSWIRE / October 4, 2023 / ABO Capital, an international investment firm that builds opportunities in emerging markets across Africa, today announced that 16 students from Complexo Escolar Privado Internacional (CEPI) – a school run by ABO Capital – participated in the GENIUS Olympiad last month at the University of Rochester. ABO Capital invested in this award-winning school in June 2017 as part of its effort to expand access to education in Angola.
Competing with 1,439 other students across 60 countries at the GENIUS Olympiad, the CEPI students presented projects in categories spanning robotics, short film, music, science, art and English. Together, the CEPI team won three gold medals, four silver medals, and four honorable mentions.
"The remarkable promise of our students from CEPI always leave me beaming with pride – and the GENIUS Olympiad is no exception," said Zandre Campos, global entrepreneur and CEO of ABO Capital. "Their latest achievements at the GENIUS Olympiad evoke hope for a brighter future in Angola, where ABO Capital has maintained an unwavering commitment toward expanding educational opportunities that will drive our economy forward. Congratulations to our young innovators on these well-deserved recognitions."
Notably, the song "Real Life" – written and performed by CEPI students – earned recognition as the overall best music project of the competition. The song focuses on persevering in challenging social realities, including grappling with poverty and hunger, and contains the lyrics, "You may not choose the environment where you are in, but you can change it."
In another standout example, CEPI students produced a short film, "Kuikila" – which translates to "believe in" – securing two silver medals alone. This film sheds light on malaria, which is the primary health problem and principal cause of morbidity and mortality in Angola.
CEPI brings a history of education excellence for students from preschool through high school and regularly participates in global education competitions around the world.
Last year, the CEPI students also participated in multiple global education competitions, spanning the United States, United Kingdom, and Singapore. These included the Copernicus Olympiad, Future Intelligence Student Olympiad, STEMCO, Teen Eagle, and 2022 Copernicus Mathematics Olympiad.
About ABO Capital
ABO Capital is an international investment firm that builds opportunities in emerging markets across Africa. Led by global entrepreneur Zandre Campos, ABO Capital invests in companies that create value and promote economic development throughout Africa. With a focus on education and technology, ABO Capital also operates in the financial services, energy, manufacturing, distribution and real estate sectors. ABO Capital is headquartered in Angola with offices in Dubai and the United States. Learn more at abocapital.net.
About Zandre Campos
Zandre Campos is one of the great, innovative business leaders and global entrepreneurs emerging out of Africa. Currently, he is chairman and CEO of ABO Capital, an international investment firm that builds opportunities in emerging markets across Africa. Campos was named one of the Top 25 African business influencers and was a recipient of the Distinguished Business Excellence Award by African Leadership Magazine and the Africa Award by CEO Magazine. An advocate for bringing better education and technology to Africa, Campos is frequently quoted as an expert on Africa in the media and has spoken at leading industry conferences around the world.